Communication from the Board of Trustees – New Chief Executive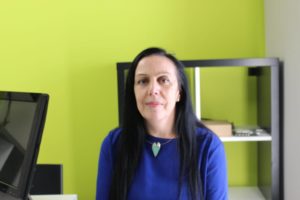 The Board of Trustees of Dundee Volunteer and Voluntary Action are delighted to announce that Christina Cooper has been appointed as the new Chief Executive of DVVA. A highly experienced senior leader, Christina succeeds Eric Knox who recently retired.
Christina will take up her new role from 4th April 2022.
Christina has been with DVVA for eight years and has over twenty years experience in executive and senior management programmes in the third sector. She has extensive knowledge across the sector and has led on a wide variety of significant cross sector initiatives.
Our Strategic Plan, which was recently launched, sets out our priorities and principles to make a lasting contribution to the health, wellbeing and prosperity of the people and communities of Dundee. We would like to congratulate Chris on her appointment and look forward to working with her and the dedicated staff of DVVA in implementing, and further developing that strategy.
Martin Manzi – Chair on behalf of the Board of Trustees
1st April 2022