Volunteers' Week – 1st – 7th June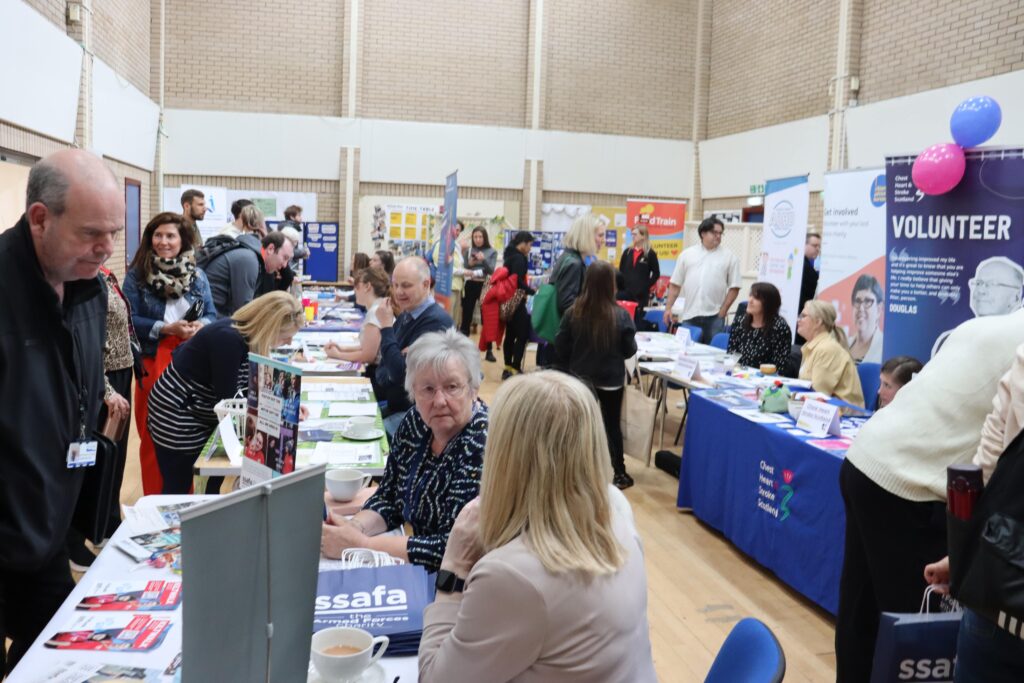 On 1st June DVVA kicked off Volunteers Week, a national event, with a Volunteer Recruitment Fair held at Just Bee premises in the Nethergate, Dundee.
With 21 organisations attending with a range of volunteering roles from Cafe Volunteer to Delivery Van Driver to Young Carer Ambassador.
We were delighted to have a busy and successful day with over 100 people attending to meet with the stallholders.
Volunteers' Week is an annual celebration of the contribution millions of people make across the UK through volunteering in their communities.
It's a chance to recognise the hard work and contribution that people who volunteer make within our communities. Every year hundreds of events, both online and in–person, take place to celebrate Volunteers' Week and the huge range of ways in which volunteers give their time.
A wide variety of activities will be happening across the country from volunteer recruitment events and open days to celebration and recognition events.
Check out our social media for some highlights.