Wellbeing Works Vacancy – Support Worker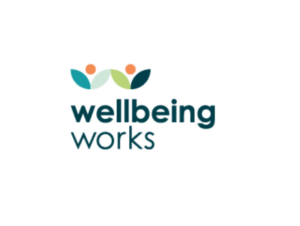 Support Worker (18 hours)
Wellbeing Works, Dundee
Salary £21,305 Pro rata
Wellbeing Works has been providing mental health support for people who
face mental health challenges in Dundee for nearly 100 years. We support
people on a one to one basis and in groups, and offer participants the
opportunity to set personal goals and objectives that will help them to move
towards better mental health and wellbeing, and to engage with their own
communities.
Wellbeing Works are looking for a part time Support Team to join the team, manage a
caseload, and work with individuals to help them on their recovery journey.
As the successful candidate, you will enable participants to work towards
achieving their goals and aspirations, as well as promoting links with other
services to facilitate the participant's journey in the community.
Specifically, in the Support Worker role, you will take participants through a
process of assessment, goals setting, and activities, to help improve mental
health and wellbeing, utilising the many and varied group activities and
workshops being delivered at Wellbeing Works.
You will also help to improve rates of progression from Wellbeing Works,
giving participants the opportunity to explore options around community
projects, further education, training, employment or volunteering
opportunities where appropriate.
Ideally, you will have knowledge of what supports good mental health and
wellbeing, excellent communication skills, and an ability to build relationships
of trust.
You will also be involved in delivering group activities and workshops that help
us promote the 5 Ways to Wellbeing model.
The post is part time (18 hours), and will be based at our city centre premises
in Dundee.
An application pack can be obtained by emailing
hello@wellbeingworksdundee.org.uk
Shortlisted applicants will be contacted by email.
Closing date for receipt of completed applications – Friday 30th June 2023.