Dundee Green Health Partnership Small Grants Fund
Due to an overwhelming number of applications received for the first round of funding, this fund has now closed and will not re-open for a second round. Applicants who have already submitted an application will be notified by email as to the outcome of their application in due course.
Please note that the Information below has been left unaltered for information purposes only.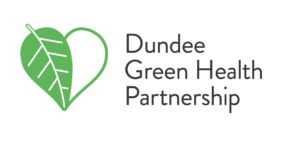 The Dundee Green Health Partnership has opened a new Small Grants Fund to support people's access to nature for their mental, physical and social good-health.
The intended outcome of the Fund is to help people across Dundee access their local greenspaces and "take the cure outside" by:
Reducing social isolation and loneliness.
Addressing mental and/or physical ill-health inequalities.
Increasing the number of people having contact with nature.
Raising awareness of the value of green health for prevention, treatment and care within the Public Health and Health & Social Care sectors.
Promoting the benefits of green health to the public.
The Fund will be distributed to community groups and organisations and is open for applications. This grant has been funded by NatureScot.
Guidance and Application
Everything you need to know about the fund including the application form can be found in this document:
2023 Dundee Green Health Small Grants Fund guidance and application
The Dundee Green Health Partnership, funded by NatureScot, has £60,000 available to support people's access to nature for their health and well-being.
Each application can ask for up to £7,500 and there will be two rounds of funding available. Round 1 closes on 24th April 2023 and Round 2 on 3rd July 2023 with decisions being made shortly after the deadline for each.
Contact
For queries email funding@dvva.scot or phone 01382 305700