Volunteers Week 22 – A Message to Organisations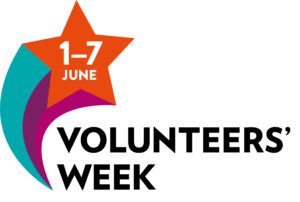 We are planning ahead for Volunteers Week which occurs from 1st June to 7th June. Volunteers week aims to raise awareness of volunteering and recognise the contributions that volunteers make and the impact they have.  Our theme this year of "In your Hands" aims to highlight and celebrate volunteering and showcase the range of opportunities across Dundee.
It would be brilliant if you can get involved. There are a number of ways in which you can link into "In your Hands", so please don't limit yourselves.
We will run a social media campaign called "Spotlight on Volunteering" which will feature your organisation and its aims, what your volunteers do and the difference they make. If we can hear a volunteer's story and the impact that volunteering has on your service that's fab too; it's reading about volunteering first-hand that often attracts people.
The "Spotlight On Volunteering"  template below will give us all the right details about volunteering with you.
Spotlight On Volunteering Template
Please accompany by sending photos of your volunteer/s or activities (as JPG, JPEG, PNG or PDF) with an emphasis on the hands, including a short testimonial, which can describe what volunteers enjoy the most, their favourite day or  favourite experience, or anything that they would like to highlight from their volunteer journey. An example "In your Hands" Canva card is to the right. If you send us a picture accompanied with the testimonial, we will jazz up the content and share it through social media. We have a very keen and professional photographer who would be happy on arrangement to come out and capture your hands shot, however you want to do it.
All info should be into us by May 31st. 
If you don't have the capacity to fill in and submit the above but your volunteers are willing to share their story, do get in touch on volunteer@dvva.scot and a member of DVVA staff can record their story in whichever format works for them.
We also want people to be able to visit you if this is suitable and premises allow for that. It can be offered as an Open Doors session, a taster session, a cuppa and cake day, a talk about your organisation or any other planned activity. We will add your dates and times onto an online timetable with a link to more specific details about your event. Please be aware this does not have to be a big session, even 45 minutes is great, whatever you can manage. And if you are looking to recruit more volunteers this can be a great chance to show what you do. I have attached the "Welcome in form" for any activity you host.
The booking of places will be handled by you, so you have complete control of your session and venue.
Please get in touch with volunteer@dvva.scot for any questions or info you require.